Kurgo Bench Seat Cover - Extended Width
Product has been added to cart
Extended seat cover protects vehicle seats from dog hair, dirt & stains
Durable, double-stitched polyester material is waterproof, stain-resistant & machine-washable
Features multiple pockets to store dog gear
Suitable for vehicles with bench seats only
Compatible with most large SUVs and trucks
Measures 152.4 cm (60") in width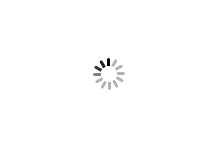 Keep your vehicle's seat protected from dirt, grime, and dog hair with the Kurgo Extended Width Bench Seat Cover. This seat cover is made with a durable, double-stitched polyester material that is machine-washable, waterproof and resistant to stains.
It features both front and rear attachments to keep it securely in place. There are also multiple access points to attach a seat belt, pet restraint, or car seat and it also has piping along the edges to keep dirt and water from falling onto the floor.
There are extra pockets that offer storage space for some of your dog essentials - poop bags, toys, or a leash. This cover is intended for bench seats only, not bucket seats. Ideal for use with dogs and children. The extra wide bench seat cover measures 152.4 cm (60") wide, which is compatible with most large SUVs and trucks. The manufacturer also offers a limited lifetime warranty. Available in Hampton Sand and Charcoal Grey.