Tuffy's Jr. Dog Toy - Bowmerang - Camo Blue
Product has been added to cart
3 Squeakers
Easy to toss
Soft edges won't hurt your dog's gums
For interactive play with one dog or more dogs
Floats in water
Machine washable
Rated 8 out of 10 on the Tuff Scale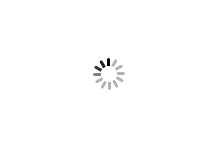 Tuffy's Jr Bowmerang in Camo Blue is a tough and long lasting toy for dogs under 9 kg (20 lb.)
The Jr Bowmerang is a great toy for agility training, or fly ball training. Your dog will love the squeaks and be able to toss and whip this toy back and forth for hours of interactive entertainment. The Jr Bowmerang is great for indoor and outdoor activity and the soft edges won't hurt your dog's gums. Fully machine washable and it floats on water!
How are Tuffys Made?
Five Rows of Stitching
Each of the toy's three layers of material are sewn together with two rows of cross stitching. These rows of stitching are protected with an industrial grade luggage material that are sewn three more times for extra durability.
Three Layers of Material
One layer of luggage grade material, one layer of plastic coating and one soft fleece layer on the outside. All three are rolled together and then sewn to prevent them from separating.
Safety Squeaker Pockets
Squeakers are sewn into material pockets inside the toy. This additional layer of safety gives you the time you need to safely remove the toy in the (unlikely) event that your dog reaches the core of the toy.
Tuff Scale
VIP Products (Tuffy's) created a Tuff Scale ranging from 1 to 10 (10 being the toughest) to give you an understanding of how their toys stand up to the rest.
This toy has a Tuff Scale ranking of 8, which means long lasting and really durable.
Your dog's safety is "Your" Responsibility. The Tuffy's Dog Toys are designed as interactive play toys and not chew toys.
Size: 20 cm x 20 cm x 2.5 cm (8"x 8"x 1")