Ruffwear Dirtbag Seat Cover
by Ruffwear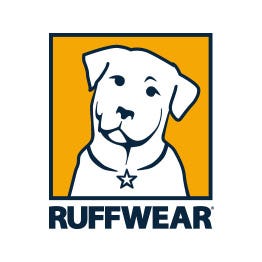 Product has been added to cart
Full Backseat cover
Durable, waterproof and tear-resistant
Can be used as a traditional seat cover or as a hammock cover
Traditional style covers floor and side flaps protect the side of the seats
Full access to seatbelts - can also be hidden when not in use
non-slip material with a grip back coating, stuffer cleats and web loops for the headrests - fully secure fit
Easy to fit - fits most vehicles
Easy to clean - machine washable
Comes with its bag for easy storage
Available only in one size and in a brown or grey
Outdoor adventures don't need to result in a messy car! The Ruffwear Dirtbag Seat Cover is a durable, waterproof and tear-resistant backseat cover that doesn't just cover the seat but also covers and protects the sides and the floor. Made from 300D polyester diamond ripstop fabric with DWR, grip waterproof TPE back coating and nylon webbing keeps your seat protected from anything your dog brings into the car. For a secure fit, the Dirtbag uses plastic side-release buckles with stuffer cleats for easy hookup and web loops to fit snug along the headrests. While secured to the seat, the dirtbag can be set up in a traditional seat cover that protects most backseats and also can be converted to the hammock style to protect the back of the front seats. If you need access to the seatbelts for safety, the Dirtbag makes it easy to access both the belt and the buckle while still keeping pebbles or dirt sneaking behind the buckle. 
Ruffwear Dirtbag Seat Cover comes with a bag for easy storage and fits most passenger vehicles, please see specifications tab for measurements and more information. Available only in one size and in a brown and grey colour. 
Dimensions of Product
140x159 cm (55x63")
Washing Instructions
Remove straps and wash in cold water on gentle cycle with mild detergent. Hang to dry and do not use bleach, iron or dry clean product.