Ruffwear Bark'n Boot Liners
by Ruffwear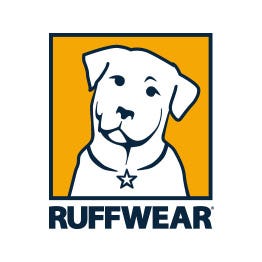 Product has been added to cart
Additional layer for Ruffwear boots
Made with 90% polypropylene and 10% spandex
Comfortable, quick drying
Tapered cut - Helps keep the boot on
Ruffwear "Claw Box" design - shapes and follows the dog's paw, prevents bulking in boot
Great for dogs who have dew claws intact
Available in a set of four liners and a variety of sizes
The Bark'n Boot Liners from Ruffwear is an excellent addition to your dog's favourite boots, made with 90% polypropylene and 10% spandex for a liner that is comfortable, quick drying and adds extra protection to your dog's paws. The tapered cut helps keep the boots in place and Ruffwear's "Claw Box" allow the liner to shape to your dog's paw and wrist while preventing any bulking that may occur. 
Bark'n Boot Liners work great with Ruffwear's boot line and also ideal for dogs who have their dew claw, available in a set of four liners and a variety of sizes; Please see the specification tab for more information. 
To Measure Your Dog's Paws
Place dog's front paw, standing up with full weight on a blank piece of paper. Mark from the longest toe nail and come straight back down from the back of the paw to make a second marking. Measure the distance between the two markings and refer to the sizing chart below.

Product Dimensions
| | |
| --- | --- |
| Size | Measurement |
| 1.50"/1.75" | 38/44 MM (1.5/1.75") |
| 2.00"/2.25" | 51/57 MM (2.0/2.25") |
| 2.50"/2.75" | 64/70 MM (2.5/2.75") |
| 3.00"/3.25" | 76/83 MM (3.0/3.25") |
Sizing Tips
Choose size which fits dog's entire paw, including toe nails. A snug fit is best. Boots that are too large may slip off.
Washing Instructions
Please wash in cold water on gentle cycle with mild detergent. Air dry liners and do not use bleach, iron or dry clean them.