Exo Terra Day & Night LED Light
List Price:
$49.49
Starting From:
$36.99
You Save:
$12.50 (25%)
Product has been added to cart
Ideal for pets requiring no UVB rays
Illuminates terrarium 24 hours a day
LED lights are long-lasting & energy efficient
Enables easy observation of pets at night
One tap of the finger to switch settings
Available in two sizes - 15 LED (2 Watts) and 24 LED (3 Watts)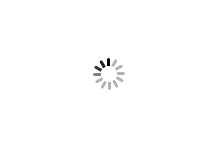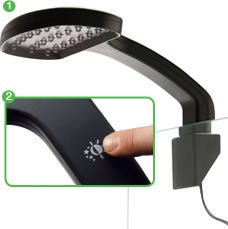 If you have amphibians, reptiles, insects, or invertebrates that do not require any UVB rays, the Exo Terra Day & Night LED Light is an excellent solution for keeping your terrarium well lit. This light has two settings that can be changed by just a tap. During the day, the LED shines bright white to light up the terrarium and at night, the LED shines a nice blue colour to mimic the rays of the moon. This dual lighting system benefits both you and your pet: you get the advantage of watching your pet at night without disturbing them and they are able to see well enough to hunt, mate, etc. as they would in their natural habitat. Additionally, since the light gives off very little heat, it allows for a natural drop in temperature during the nighttime hours.
The Exo Terra Day & Night LED Lights are long-lasting and are an energy-efficient way to light your terrarium 24 hours a day. Some pets that may benefit from this type of lighting include: frogs, snakes, nocturnal geckos, newts, salamanders, scorpions, spiders, and various insects. Each light comes with a support base that is self-adhesive. Available in two sizes.
| | | |
| --- | --- | --- |
| | White LEDs | Blue LEDs |
| Small | 14 | 1 |
| Large | 22 | 2 |