Exo Terra Reptile Fountain
Product has been added to cart
Natural rock pool look
Continuously moving supply of clean and fresh drinking water
Encourages reptile to drink more water
Increases terrarium humidity levels
Easy to install and maintain
Non-tip and compact design
Includes Repti Flo Pump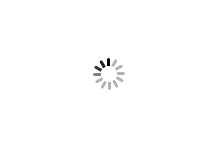 The Exo Terra Reptile Fountain is a recirculating drinking water dish for reptiles.
Many reptiles won't recognize stagnant water as a proper source of drinking water. The Exo Terra Reptile Fountain keeps the water clean, fresh and flowing continuously, while aerating, all at the same time. In nature reptiles will drink moving water. The fountain mimics this constantly moving water and tumbles down the rocks. This encourages and stimulates reptiles to drink more, which keeps them hydrated and healthy. The flowing water also keeps the humidity level in the terrarium high.
The Reptile Fountain was designed to look realistic, but also to be stable and compact. This makes installation easy and once placed in the terrarium, it stays in place and is difficult to tip over. Cleaning is simple, with only two pieces to dismantle for cleaning and maintenance.
The Exo Terra Repti Flo pump is included to keep the water flowing and circulating properly.
Size:
17.78 cm x 12.7 cm x 11.43 cm (7"x 5"x 4½")
Safety Tips and Helps:
For the safety of smaller reptiles, small stones or gravel can be added without affecting the circulation.
If using tap water, chlorine and heavy metals should be removed by treating with Aquatize.
Biotize will keep the water cleaner for a longer period of time, will reduce odours and promote beneficial bacteria.