List Price:
$49.99
Starting From:
$44.99
You Save:
$5.00 (10%)
Product has been added to cart
Provides constant water supply
Ideal for arboreal reptiles & amphibians
Gets even picky pets to drink
Realistic leaves to give natural feel
Includes pump
Available in two sizes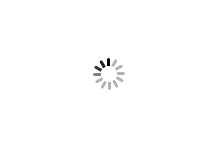 The Exo Terra Dripper Plants are great for reptiles and amphibians that typically dwell in trees, like certain frogs and chameleons. These plants act as an ideal water source because they produce small droplets of water at the tips for your pet to drink. Arboreal reptiles and amphibians generally avoid still water, but instead drink droplets that are produced by rain or dew that move along the leaves and branches of trees.
Each plant has realistic leaves and includes a pump. It's easy to set up and produces a constant supply of water which is great for stimulating your pet to drink more. Keeping your pet hydrated will help prevent various health conditions caused by dehydration. See directions under the Specifications tab. Available in two sizes.
Installation Instructions:
Place pump inside a water reservoir, like an Exo Terra Water Dish Large or Extra-Large (A).
Attach water-tube to Dripper Plant (B).
Position Dripper Plant above water reservoir to prevent spilling (D).
Attach water-tube with connector to pump (B).
Dry hands, then connect plug to power source.
Adjust dripping speed by turning valve (C).