Product has been added to cart
Natural Rock is easy to blend in to most terrariums
Easy clean up
Special shape reduces water spillage
Coated, smooth and non-porous surface prevents the absorption of harmful bacteria
Manufactured with food-grade resin
Stable design, not easy to tip by snakes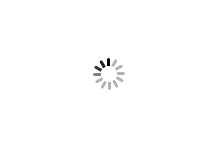 The Exo Terra Snake Bowl is a realistic looking rock bowl, that's also an extra-deep water dish for snakes.
This Snake Bowl will fit easily into any terrarium, with it's natural looking rock finish on the outside; yet inside it has a smooth and safe, non-pitted surface. Snakes will naturally drink from their bowl, but also have the option to bathe in this deep dish design. This is especially beneficial when snakes go into their shedding cycle, giving them the chance to fully submerge and soak up water.
The shape of the bowl is unique, making it difficult to tip, and yet it keeps water from overflowing during bathing. Each bowl is coated to prevent harmful bacteria from developing and they are easy to clean.
Snake Bowl Size:
15.24 cm x 11.43 cm x 9.52 cm (6"x 4½" x 3¾")