Exo Terra Reptile Small Cave
Product has been added to cart
Natural pebbled rock look
Easy to blend into most types of terrariums
Provides a resting and hiding place
Creates a more humid and cool zone
Helps prevent stress
A wide stable design that's not easily tipped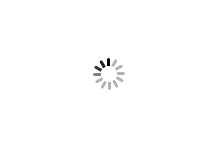 The Exo Terra Reptile Small Cave is the perfect hiding place for your reptile.
Reptiles and amphibians need a space of their own within their habitat. Without a safe spot to hide, or rest, reptiles can develop stress that can effect activity levels and even appetite.
This realistic cave has a unique pebble design that can easily blend in to most reptile terrarium designs. With an enlarged hiding area, the Reptile cave imitates natural hiding spaces for reptiles and amphibians. This hiding space creates a more humid climate zone for your reptile and a place to cool off if needed.
Exo Terra Reptile Cave Sizes:
| | |
| --- | --- |
| Small | 19 cm x 16.5 cm x 9 cm (7½"x 6½"x 3½") |
| Medium | 25.4 cm x 23 cm x 10 cm (10"x 9"x 4") |
| Large | 29 cm x 29 cm x 12.7 cm (11½"x 11½x 5") |