Exo Terra Compact Terrarium Canopy Nano
Product has been added to cart
Holds one to two Exo Terra compact fluorescent or incandescent bulbs (maximum 26 W)
Suitable for most reptile terrariums
Built-in reflector for maximum exposure
Easy to install
Sliding rim on canopy to mount other Exo Terra accessories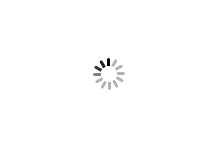 Exo Terra Compact Terrarium Canopy Nano is a compact fluorescent terrarium canopy to be used with the Exo Terra Glass Terrarium. The canopy is easy-to-install and accommodates compact fluorescent bulbs or low wattage incandescent bulbs.
A variety or combination of Exo Terra Repti Glo compact fluorescent bulbs can be used (PT2226 / PT2227 / PT2228) to create the ultraviolet and visual light ratio you need in your terrarium. Other incandescent light sources can be used as well, such as the Exo Terra Sun Glo, which increases the ambient air-temperature. The Exo Terra Compact Terrarium Canopy Nano can hold 1 Exo Terra compact fluorescent or incandescent bulbs.
A special sliding rim on the top of the canopy allows for optional accessories, like the Exo Terra Digital Thermometer, Hygrometer, or the Exo Terra Thermostat and Hygrostat to easily slide in.
For use with Exo Terra Natural Terrarium Nano wide and tall (PT2599 & PT2601)
Bulb not included
Exo Terra Compact Terrarium Canopy Sizes:
| | | |
| --- | --- | --- |
| Canopy Model | Measurment | Number of Bulbs |
| Nano | 20 x 9 x 15 cm / 8 x 3.5 x 7.8 inches | Holds 1 bulb |
| Mini | 30 x 9 x 15 cm / 11.8 x 3.5 x 7.8 inches | Holds 1 bulb |
| Small | 45 x 9 x 20 cm / 17.7 x 3.5 x 7.8 inches | Holds 2 bulbs |
| Medium | 60 x 9 x 20 cm / 23.6 x 3.5 x 7.8 inches | Holds 3 bulbs |
Exo Terra Compact Top Canopy Instruction Manual