Product has been added to cart
Pump & UV Sterilizer Filter Kit
Ensures continuous and efficient water circulation and stunning water clarity
Suitable for ponds up to 2000 U.S. gal (7570 L)
Easy to set up
3 year warranty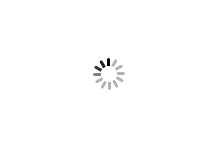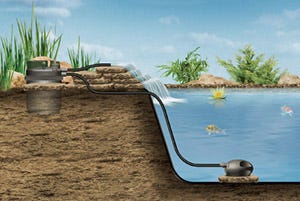 The Laguna ClearFlo 2000 Pump & Filter Kit (PT1742) combines two outstanding products to provide excellent water conditions and circulation in your pond. The Laguna Pressure-Flo 2000 is a renowned pressure filter system that provides mechanical and biological filtration along with UVC sterilization. The Max-Flo 960 / 4000 pump is a solids handling waterfall pump that catches large debris with it's filter cage, and passes smaller debris on to be filtered out by the Pressure-Flo Filter.
Simply install Pressure-Flo outside your pond and connect a the Laguna Max-Flo 600 pump to create water circulation. The filters are designed to trap dirt and debris. This continuous filtration process produces outstanding water conditions that support healthy fish and plant life.
Pressure-Flo Filters feature a practical backwash-cleaning system that completely cleans the foam filters inside the units, making maintenance easy and convenient.
This powerful water gardening duo ensures continuous and efficient water circulation and stunning water clarity in the pond. The ClearFlo 2000 Kit is suitable for ponds up to 2000 U.S. gal / 7570 L. ClearFlo Pond Kits are available in 4 sizes to meet your specific water gardening needs. Each kit includes a 3-year limited
warranty.

---
ClearFlo 2000 Features
Easy Clean Backwash Function
a) External easy pump handles, no need to open canister.
b) Two patented foam cleaning blades scrub and remove debris.
c) Debris is expelled to waste or garden - filtration foam is cleaned.
Water Cleaning and Sterilisation
d) Dirty pond water enters filter.
e) Mechanical filtration foam removes dirt and debris.
f) Water contacts Bio-Lava Rocks (loaded with beneficial bacteria) in the filtration chamber. (Not included in Clearflo 2000)
g ) High Power UV-C lamp destroys algae and eliminates green water.
h) Clean, filtered water returns to pond.
ClearFlo 2000 includes:
| | |
| --- | --- |
| Maximum Flow Rate: | 960 U.S. GPH (3650 LPH) |
| Maximum Head Height: | 6' 6" (2 m) |
| Wattage: | 57 W |
| Voltage: | 120 V/60 Hz |
| Amperage: | 1.1 A |
| Power Cord Length: | 16' (5m) |
| Hose Connector Size: | ¾", 1", 1 ¼" (19, 25, 32 mm) |
| | |
| --- | --- |
| For Ponds Up To: | 2000 U.S. GPH (7570 LPH) |
| Unit Size (Diameter x Height): | 11.2" x 20" H (28.5 cm - 50.8 cm H) |
| Canister Height: | 15.2" (38.6 cm) |
| Canister Volume: | 4.6 U.S. gal (17.4 L) |
| UV Sterilizer: | 13 W |
| High Quality Foam Filters: | 4 |
| Bio Lava: | 1600 grams |
ClearFlo 2000 Manufacturer ID: PT1742