Outward Hound Hide A Llama Plush Puzzle Dog Toy
by Outward Hound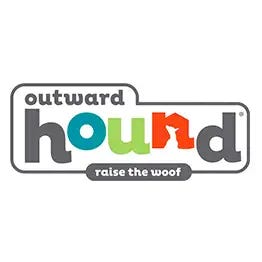 Our Price:
$31.99
Sale Price:
$27.19
You Save:
$4.80 (15%)
Product has been added to cart
Plush, durable 2-in-1 interactive dot toy - Llamas with a barn
Encourages your dog to remove the small plush toys out of the barn
Each small plush contains one squeaker inside 
Great for fetching both indoors and outdoors
Suitable for toy to small dog breeds
Outward Hound Hide A Llama Plush Puzzle Dog Toy provides interaction and a challenge by encouraging dogs to search and "hunt" for their toys. All you have to do is hide the llamas in the plush barn and watch as your dog finds and pulls them out one by one. Each small plush contains a squeaker to grab your dog's attention, and the barn is excellent for playing fetch both indoors and outdoors. 
This plush toy is recommended for gentle to slightly moderate playtime and for toy to small dog breeds. Available only in one size, 17.1 x 15.2 cm (6.75 x 6").
Caution
Please supervise your dog with this toy at all times. If any damage to the product starts to appear, please remove the toy immediately.