Orijen Freeze Dried - Tundra
by Orijen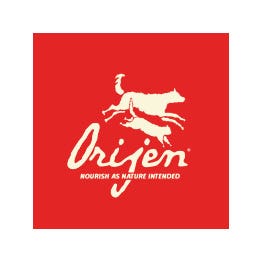 Product has been added to cart
Biologically appropriate formula for cats
100% Fresh, regional wild boar, goat, venison & arctic char - whole prey diet  
Gently freeze-dried - Locks in nutrients and flavour
Fresh, preservative and antibiotic free
Protein rich and low glycemic
Net Wt. 1.25 oz
Made in the USA
Orijen Freeze Dried Tundra Cat Treats are biologically appropriate cat treats made from ranch-raised Venison, wild boar, goat, and arctic char. All of these ingredients are delivered fresh as nature intended, to fully nourish your cat.
Biologically appropriate means the type of foods that match what your cat's biological and nutritional needs are. Cats are carnivores and they have evolved to flourish on whole prey that matches their nutritional needs.
Orijen's Biologically Appropriate cat treats are a simple and pure way to nourish and reward your cat with tastes he will love you for. Filled with natural flavours, this unique cat treat features 100% meat in whole prey ratios to keep your cat happy, healthy and strong. Orijen treats are prepared without cooking or preservatives, and are free of antibiotics. They are freeze-dried to seal in ALL the natural flavour and nutrients.
Orijen meats are sustainably ranch-raised by people we know and trust, approved 'fit for human consumption,' and delivered to Orijen's USA kitchens fresh each day.
Available in 1.25 oz bags.
Guaranteed Analysis
Crude Protein
Min. 40%
Fat Content
Min. 35%
Crude Fiber
Max. 1%
Crude Ash
9%
Moisture
Max. 2%
Calorie Content 5095 kcal/kg or 1 kcal/treat

Feed Orijen Cat Treats in moderation as a treat.
Raw goat (10%), raw venison (10%), raw wild boar (10%), raw duck (10%), lamb (10%), raw lamb liver (10%), raw mackerel (9.9%), raw wild boar liver (8%), raw goat liver (6%), raw venison liver (6%), raw goat kidney (2%), raw goat tripe (2%), raw venison kidney (2%), raw venison tripe (2%), raw wild boar kidney (2%).