Nature's Miracle Laundry Boost
by Nature's Miracle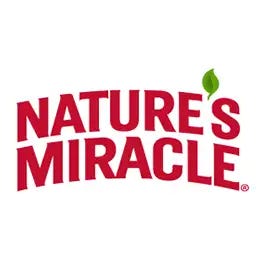 List Price:
$22.49
Our Price:
$16.99
You Save:
$5.50 (24%)
Product has been added to cart
Boosts detergent performance
Permanently eliminates pet stains and odours from fabrics
May also be applied directly on stains or odours as a pre-treatment
Contains Odor-Lock technology - seeks out, traps and breaks down odor molecules for permanent odour removal
Phosphate-free cleaning system safely breaks down urine, feces, blood, vomit, grease, and oils
Available in 32 fl oz. (946 ml) bottle
Nature's Miracle Laundry Boost is a laundry additive to use in addition to laundry detergent for superior stain, odour and allergen removal. Formulated with effective stain and odor removal agents that can penetrate and loosen the most stubborn stains and odors that sometimes come with your beloved pet.
Nature's Miracle Laundry Boost can be used on an as-needed basis or it can be used regularly as a supplement to your laundry detergent. This phosphate-free formula is effective in combating urine, feces, blood, vomit, grease, and oil. Can be used on clothing, pet beds, and other materials.
Refer to the specifications tab for further guidelines and directions on proper use.
Directions
For laundry only.
Test in an inconspicuous area first. Always follow manufacturer's guidelines for the items being cleaned.
Safe to use in every wash load -simply add 1/4 cup per laundry load along with detergent. 
For heavy duty stains & odors use 1/2 cup per laundry load. Formula is effective in both hot and cold temperatures.
Directions for high-efficiency: Use normal recommended amount.
For Pretreating:
Always test an inside seam for colorfastness.
Pour Nature's Miracle Laundry Boost directly onto stain and rub gently.
Wait five minutes, then wash per above instructions.
Not recommended for use on washable silk, wool or dry-clean-only fabrics.
Caution:
In case of eye contact. immediately flush eyes with water for 15 minutes. Contact a physician. Prolonged skin contact may cause skin irritation. DO NOT APPLY DIRECTLY ON ANIMAL. KEEP OUT OF REACH OF CHILDREN.
Water, natural odor control agents, cleaning agents (low-foaming surfactants), bio-enzymatic spores, fragrance.