Muttluks Pawmagik Paw Balm
by Muttluks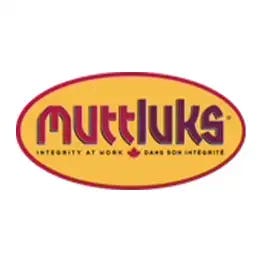 Product has been added to cart
Bee-waxed based paw protector
Made from natural ingredients - non-toxic and lickable
Helps moisturize paws and protects them from ice, salt and snow
Available in a .5 oz mini, 2.6 oz roll-up and 3 oz cream 
Made in Canada
Muttluks Pawmagik Paw Balm is a bee-waxed-based product that will help keep your dog's paws and moisturize them. This all-natural paw balm uses all-natural ingredients such as Canadian beeswax, coconut oil, raw shea butter and more to shield your dog's paw from ice, salt and snow, as well as help, repair the paws and nose from being cracked and dry. 
Pawmagik is non-toxic and is available in a 14.2 ml ( .5 oz) mini, 75 ml (2.6 oz) Roll-Up and 85 ml (3 oz) cream. Made in Canada.
How to Use:
Apply a copious amount onto your dog's paw or nose.
Product is meant for external use only. Please store the product at room temperature and avoid the product from touching furnishing inside the house to prevent staining. 
Canadian beeswax, raw shea butter, coconut oil, virgin castor and avocado oils.