Intersand Odourlock Multi-Cat Clumping Cat Litter - Baby Powder
by Intersand
List Price:
$27.69
Our Price:
$22.04
You Save:
$5.65 (20%)
Product has been added to cart
Moisture-Activated baby powder scent
Made from all-natural clay
Superior odour control and dust-free
Quick strong clumping
Safe for pets and also humans
Perfect to use in a multi-cat setting
Available in a 12 kg bag.
Made in Canada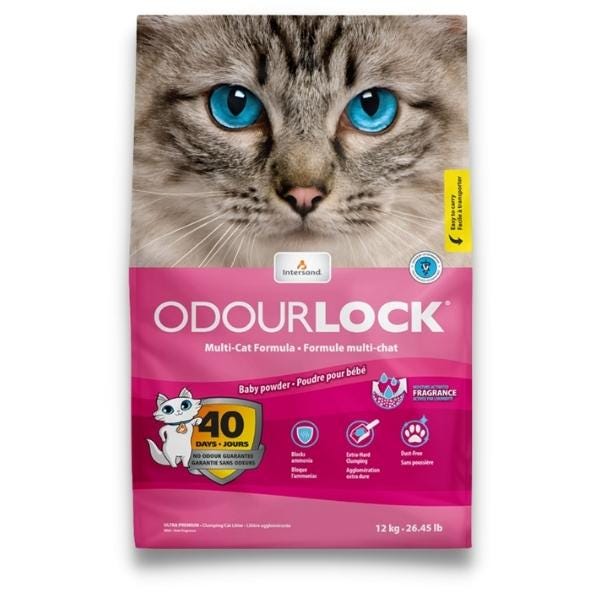 Intersand Odourlock Multi-Cat Clumping Cat Litter - Baby Powder is a multi-cat formula made with all-natural clay for a quick clumping, dust-free cat litter. This time available with a moisture-activated baby powder scent that is subtle enough for you and your cat's comfort.  It is formulated to prevent the formation of ammonia in the litter box, neutralizing unpleasant odours when it gets in contact with your pet's urine and feces, for 40+ days. 
Intersand Odourlock offers quick absorption and it's environmentally friendly since it lasts longer and minimizes waste. Available in a 12 kg (26.45 lbs) bag. Made in Canada.
100% Pure natural clay (sodium bentonite)