Living World Small Animal Fluff
List Price:
$5.49
Starting From:
$4.99
You Save:
$0.50 (9%)
Product has been added to cart
Stimulates bedding and nesting behaviours
100% Cotton fluff
Safe and warm
Enhances habitat environment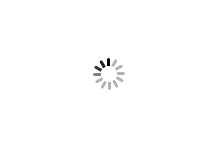 Living World Small Animal Fluff is a 100% safe, natural cotton fibre that your hamsters, gerbils, and other small pets can use as bedding and nesting material.
Fluff stimulates a natural nesting need that small animals have, plus it's a great material for them to use to enhance their habitat and bedding area.
Fluff Sizes:
28 g (1 oz.)
60 g (2 oz.)
Directions:
Place about half the contents of the Fluff package in to your pet habitat.
Your pet will start to build a nest immediately.
Add additional fluff as needed.
Replace when necessary or about every 2 to 3 weeks.