KONG Classic Ball
by KONG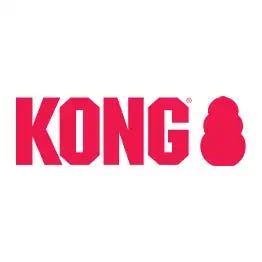 Product has been added to cart
For dogs that love to fetch and chew
Made from durable KONG Classic rubber
Puncture resistant, natural rubber
Perfect for fetching and for chewing sessions
Made in USA
Available in 2 sizes: Small (with stuff hole) & Medium/Large
The KONG Classic Ball is the best bouncing and most durable ball on the market.
KONG's performance and durability is legendary, setting the standard for rubber pet toys. KONG toys have been widely used as a therapy tool for the prevention of boredom, separation anxiety and other dog behavioral issues. Food or treats can be stuffed in KONG toys to keep your dog content and occupied for long periods of time.
Warnings:
Always supervise your dog when playing with the Kong Classic Ball.
Replace if toy is worn, torn or damaged.
This ball can be a choking hazard if it's not sized correctly for your dog.
Small Kong Classic Ball
for dogs up to 16 kg (35 lbs)
Medium/Large Kong Classic Ball
for dogs from 13-30 kg (30-65 lbs)