Catit Senses 2.0 Wellness Center
by Catit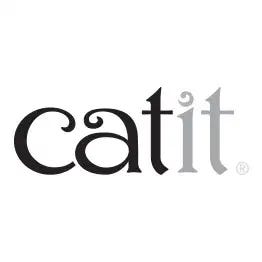 Product has been added to cart
Overall relaxation & grooming station
Soft, cozy cushion for snoozing
Gum stimulators promote proper dental hygiene
Flexible yet durable combs help remove loose fur
Multiple ridges & areas for cats to massage & scratch
Compatible with other Catit Senses 2.0 designs
Excite all of your kitty's senses with the Catit Senses 2.0 Wellness Center. This cozy hangout spot offers a variety of surfaces and textures to help your kitty relax as well as stay comfortable and well-groomed.
The Wellness Center has an ergonomic design with wavy ridges for rubbing against and a soft cushion for catnaps (attached with Velcro strips). On either side, there are flexible, yet durable combs that helps remove the loose fur as your cat rubs against them. On the top of the center is a multi-purpose massager that works well for massaging and scratching your cat's neck and head.\
In addition to relaxation and grooming, the Senses 2.0 Wellness Center will also boost your cat's oral health. The small numb at the top acts as a gum stimulator. As your cat chews on it, it gently cleans the gums and teeth. Here's a tip: add a little catnip right around the base of the gum stimulator to encourage your cat to chew on it.
Included is a pouch of quality Canadian catnip that can be sprinkled throughout the center for added pleasure. This design is compatible with other Catit Senses 2.0 designs.
Caution
Please supervise your cat with this product at all times. If any damage to the product starts to appear, please remove the toy immediately.