Catit Design Cat Scratcher - Lounge
by Catit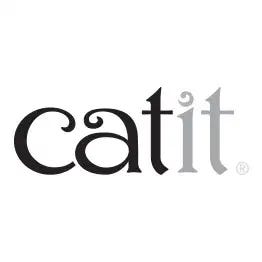 Product has been added to cart
Unique Lounge Shaped Cat Scratcher
Comes with Catnip
Saves furniture and rugs from clawing
Sharpens claws & removes debris from nails
Encourages stretching and burning off energy
Available in two patterns
The Catit Design Home Cat Scratcher Lounge is a conventional cat scratcher with a modern twist.
This Lounge scratcher has a unique shape, yet all the durability of a regular cat scratcher. Cats need to scratch, it's an instinct! Scratching helps cats sharpen claws, stretch their bodies and work off energy. The Catit Design Chaise Scratcher provides a corrugated scratching surface and protects your rugs and furniture from clawing damage.
Catnip is provided to get your cat off the couch and onto the scratcher. Available in two patterns: jungle stripes and white tiger.
Measurements
49.5 cm x 21.59 cm x 7.62 cm (19½" x 8½" x 3")