Paba Gentle Leader Headcollar
by Gentle Leader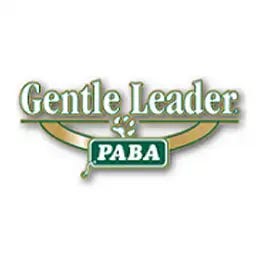 List Price:
$38.99
Starting From:
$35.99
You Save:
$3.00 (8%)
Product has been added to cart
Durable, lightweight headcollar
Recommended by behaviourists, veterinarians & trainers
Discourages pulling and prevents jumping and lunging
Non-punishing, non-choking solution
Fully adjustable for easy fitting
Suitable for dogs of all life stages
Available in multiple sizes - Instructions and diagrams included
Made in Canada
If your best pal tends to pull while out on walks, Gentle Leader Headcollar is a fantastic solution. This no-pull solution is the number one recommended headcollar by certified canine behaviourists and veterinarians. The Gentle Lead collar allows you to redirect your dog's attention by placing gentle pressure at pain-free points when he pulls.
Using comfortable neoprene padding on the nose allows for pressure to be placed on the back rather than the neck. This safe and effective solution allows your furry friend to still bark, eat, and play while giving you optimal control and enforcing better leash manners! 
The Gentle Leader Head Collar is suitable for all life stages; please see the specifications tab for measurements. Available in multiple sizes. 
Sizing Chart
| | | |
| --- | --- | --- |
| Size | Weight | Recommended Breeds |
| X-Small | Under 5 kg (10 lbs.) | Tiny Toy breeds |
| Small | 5 - 11 kg (10 - 25 lbs) | Beagles, Jack Russells, Shelties, etc. |
| Medium | 12 - 27 kgs (25 - 60 lbs) | Dalmations, Pointers, Spaniels, etc. |
| Large | 28 - 59 kgs (60 - 130 lbs) | Danes, Goldens, Labs, Rotties, Shepherds, etc. |
| X-Large | Over 59 kgs (Over 130 lbs.) | -- |
How to Measure Your Dog
Muzzle Length
Measure the length of the nose from the tip to the crook where you want the muzzle to sit comfortably below the eyes.
Muzzle Width
Measure the muzzle's circumference at the widest part, leaving space for two fingers to ensure a comfortable fit.
Neck
Measure the circumference of the base, leaving enough space to fit two fingers comfortably.
Leg Length
Measure your dog from the top of the shoulder and hip to the floor.
Chest Girth
Measure the circumference of the widest part of the chest behind the front legs.
Length
Please measure the length from the top of their shoulders to the base of their tail.
Paw Width
Measure the diameter of the widest part of the paw.