Furminator Nail Grinder
by Furminator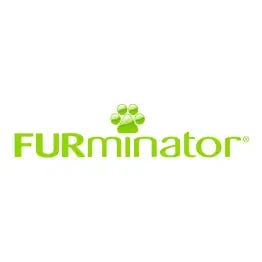 List Price:
$56.99
Our Price:
$42.99
You Save:
$14.00 (25%)
Product has been added to cart
Eases the process of filing your dog's nails
Automatic LED light for visibility and safety
Design ensures pain free trimming
4 AA - alkaline batteries included
For all dog breeds
Eliminates soreness in paws, legs, and hips
Dogs need their nails trimmed on a regular basis, typlically every 3 to 4 weeks. Untrimmed nails can affect the comfort and health of dogs. As a result of long nails, dogs may develop sore feet, legs and hips and overall discomfort. Simply walking with too long of nails can be a painful experience.
Nail care is one of the most important and somewhat misunderstood areas of pet care for most pet owners. It can seem like a daunting task to maintain the clipping and grinding of nails, but leaving them uncared for can be uncomfortable for your dog.
The Furminator Nail Grinder  is a great solution to help tackle the daunting task of pet nail care! It is a cordless, two-speed nail grinder that safely allows owners to manage pet nail care with ease. This two-speed cordless grinder provides high performance grinding while ensuring safety for pets and owners alike. Equipped with an automatic LED light and ergonomic tool design, the FURminator Nail Grinder simplifies pet nail care and promotes comfort and health associated with trimmed nails.
Instructions for Use:
1.Monitor your pet's nails and care for when appropriate to avoid overgrowth.
2. Pet's nails should not touch the floor when standing. Regular maintenance is important for the health and comfort of your pet.
3. Slowly introduce the grinder to your pet. When they are comfortable with the tool and the sound, you should begin working on the nails.
4. Before starting, note where the dead nail ends and where the live part, 'the quick', starts. Hold the paw firmly while gently pressing the base of each nail with your thumb.
5. Gently grind down the nail going slowly to keep your pet comfortable. Be sure to stop grinding before reaching the quick to avoid bleeding. Short passes of the grinder are recommended to avoid over-heating of the nail, which can cause discomfort.