Furminator Adjustable deMatter Tool
by Furminator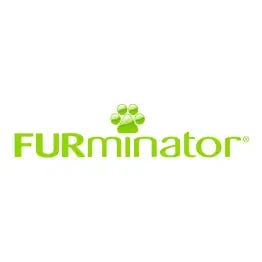 List Price:
$42.99
Our Price:
$35.99
You Save:
$7.00 (16%)
Product has been added to cart
Safely and efficiently removes matted pet hair
FURextender button adjusts dematting edges to accommodate all dog and cat hair length
Easy-slide tab locks dematting edges in position
Curved cutting edges for additional safety
Durable scratch resistant stainless steel cutting edge
Handle has an ergonomic non-slip handle for max control
Suitable for daily brushing of all dogs and cats
Furminator Adjustable deMatter Tool safely and efficiently removes matted hair from all dogs and cats. The FURextender button adjusts the dematting edges to accommodate hair length, short or long. For your convenience and safety, an easy-slide tab locks edges in your desired position. Curved dematting edges also provide another layer of safety. The edge itself is durable scratch resistant stainless steel. For maximum control while brushing, the handle is ergonomic and non-slip. This brush can be used daily for all dogs and cats.
Please see the specifications tab for more information.
Please read all instructions prior to grooming and use only as directed. Matted fur can cause severe discomfort for pets. Longer mats are left unchecked, the more difficult and time consuming they are to remove. This tool can prevent mats from becoming worse and remove them. Only use when pet is dry so mats are looser. 
Instructions
Adjust dematting cutting edges to the position appropiate for your pets hair length by pressing the FURextender button. You can lock position in place with the easy-slide tab.
Move the tool briskly and firmly through fur mats following the grain of the hair.
Continue until mats are broken up. Smaller mats will fall out on their own, or become small enough to remove with regular brushing.