True Raw Choice Variety Treat Pack
Product has been added to cart
Made in Canada
Variety pack includes four different natural, single-protein treats
Carefully dehydrated without using preservatives
Rich in minerals, vitamins & essential fatty acids
Can be used as training rewards for dogs of all sizes
Contains no grains, additives, hormones, or fillers
Available in 100 g and 175 g bags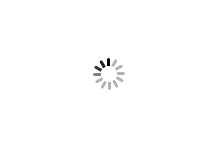 Give your dog a little taste of a a few big flavours with the True Raw Choice Variety Treat Pack. This pack includes four different single-protein treats that are great for dogs of just about any size. Each pack contains a mixture of duck breast, chicken breast, beef liver, and lamb lung, which are all rich in vitamins, minerals, and essential amino and fatty acids.
Each treat can be broken into smaller pieces and used as a training reward. They are highly palatable, easily digestible, and also provide dental benefits. True Raw Choice preserves as much of the natural flavour and nutrient content as possible through the dehydration process and does not use additives, fillers, or hormones. Sourced and made in Canada.
Available in 100 g and 175 g bags.
Dehydrated Chicken Breast, Duck Breast, Lamb Lung, Beef Liver.