PetSafe Indoor Bark Control Two-Pack
by Petsafe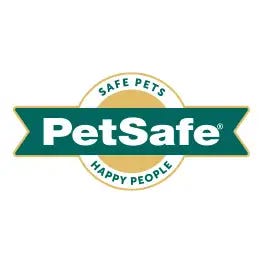 List Price:
$75.99
Our Price:
$70.99
You Save:
$5.00 (7%)
Product has been added to cart
Discourages dogs from barking excessively
Emits 2-second, high-frequency warning sound when barking is detected
Sound not detectable by most humans
Hand-held or table-top functions
Each has a range of 8 m (25 ft)
For indoor use only
Uses three 3-volt CR-2023 batteries
The PetSafe Indoor Bark Control Two-Pack is useful for eliminating excessive barking in a way that is non-invasive for humans. This device detects a dog's bark and emits a 2-second ultrasonic warning sound that only the dog can hear. This high-pitched sound deters dogs from nuisance barking and works well when leaving your dog home alone or if you are trying to keep a baby from being woken, for example.
There is no receiver collar necessary for this bark control device to work and each has a range of 8 metres (25 feet). These devices can be set up on a tabletop, doors, window frames and programmed to work automatically when your dog barks.
This product is water-resistant and is intended for indoor use only. It includes a 3-year limited warranty and each uses three 3-volt CR-2023 batteries. There is a low-battery indicator that comes on when it is time to replace the battery. 
How to Get the Best Use Out of Indoor Bark Control
Place the devices in areas where the dog barks.
Make sure that no large objects are blocking the path between the device and your dog. For example, the warning sound will not travel well through fences, trees, or walls.
Dogs who are deaf or hard of hearing will not respond to the ultrasonic tone.
Each unit covers up to 25 feet.
Don't use this product outside your home. The ultrasonic sound will bounce differently outdoors.