PetSafe Vibration Bark Control Collar
by Petsafe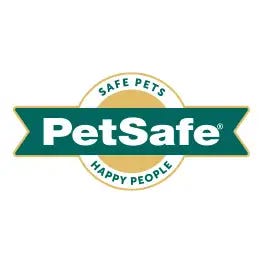 List Price:
$118.99
Our Price:
$109.99
You Save:
$9.00 (8%)
Product has been added to cart
Discourages dogs from barking excessively
10 different vibration combinations
Safe, yet annoying vibration stimulation when barking is detected
Durable, waterproof design
Will not be set off by other dogs' barking
For indoor & outdoor use
Suitable for dogs with neck sizes up to 71 cm / 28"
Includes 1 3-volt battery & an operating guide
The PetSafe Vibration Bark Control Collar is useful for shortening the training phase and eliminating excessive barking in a very effective way. This device detects a dog's bark and gives off a safe, yet distracting vibration. There are 10 different combinations of vibration stimulation, which keeps the collar's response unpredictable to your dog and interrupts her bark. As a safety precaution, the collar is programmed to automatically shut off for 1 minute if your dog barks 15 or more times within an 80 second period.
This collar is designed with Patented Perfect Bark, which ensures that other dogs' barking does not set off the vibration response in the collar, just your dog's bark. The collar itself is durable and waterproof, making it suitable for indoor and outdoor use. There is an indicator light that shows whether or not the battery is running low as well as an easy ON/OFF switch that can be used to preserve battery life. Battery life ranges from 3 to 6 months.
This product includes a 3-year limited warranty. The system includes an adjustable nylon collar (fits neck sizes up to 71 cm / 28"), 1 PetSafe RFA-188 3 volt battery, and an operating guide. This system is suitable for dogs of all sizes.