Adored Beast Apothecary Phyto Synergy
by Adored Beast Apothecary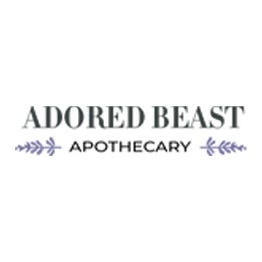 Product has been added to cart
A balanced supplement made with 100% marine phytoplankton
Uses sustainably-grown phytoplankton with filtered Atlantic Ocean water
Rich in chlorophyll, essential amino acids, proteins, vitamins, essential fatty acids and more
Supports a variety of areas - mobility, joint health, skin, coat, digestion, detoxification, anxiety, increase energy and more
Suitable for both cats and dogs
Available in 15 g and 32 g containers
Made in Canada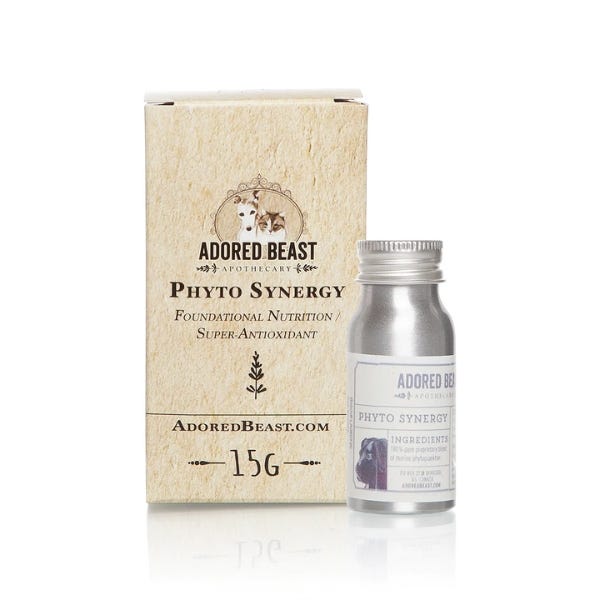 Adored Beast Apothecary Phyto Synergy is a unique supplement that uses a single-celled organism called phytoplankton to aid your pet in a variety of areas. Each spoonful of Phyto Synergy contains billions of tiny phytoplankton rich in chlorophyll, essential amino acids, proteins, vitamins, essential fatty acids three and much more. This balanced food helps aid and support your pet in a variety of areas such as anxiety, digestion, joint health, skin, coat, detoxification, increased energy and much more.
Suitable for both cats and dogs, Phyto Synergy contains no metals, GMOs, no fillers or toxins; Please see the specifications tab for more information. Available in 15 g and 32 g containers, made in Canada.
Directions
Give 1/16 tsp orally, once per day. Suitable for cats and dogs. It can be mixed into your pet's food.
Always consult your veterinarian before using the product, and if symptoms do not improve or worsen, stop usage and consult your veterinarian. Keep out of the reach of children. Always store the product in a cool, dry place.
100% pure proprietary blend marine phytioplankton