Le Salon Essentials Rubber Slicker Brush - Small
Product has been added to cart
Effortlessly grooms
Massages and stimulates skin
Removes dead hair
Rubber bristles are gentle to use
Best for short and smooth-coat dog breeds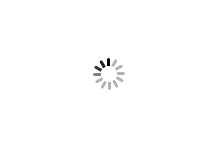 Le Salon Essentials Dog Small Rubber Slicker Brush lets you brush your dogs coat effortlessly.
Designed with an ergonomic slicker design and includes rubber bristles for your dog's comfort. The dual-action rubber bristles gently groom, while massaging and stimulating your dog's skin.
Le Salon Essentials Dog Grooming Products provide a full range of grooming tools and accessories for dogs. Choose from a wide variety of brushes, combs and grooming accessories in an assortment of styles and sizes. Groom pets regularly to ensure a healthy and trouble-free coat.
Le Salon Essentials Dog Rubber Slicker Brush
Red Handle
Grey rubber bristles
Porcupine bristles
Grey pad
| | |
| --- | --- |
| Small | 17.15 cm x 9.2 cm (6 3/4" x 3 5/8") |
| Large | 18.1 cm x 10.5 cm (7 1/8 x 4 1/8") |