Orijen Freeze-Dried Dog Food - Tundra
Product has been added to cart
Made in Canada
Biologically appropriate food – Replicates your dog's natural diet
Whole prey diet – Complete and balanced nutrition; All ratios mimic the natural diet
No synthetic protein – 90% fresh meat completely natural
No added fat – Naturally occurring fats in the high inclusions of fresh meat and fish
Natural source of glucosamine & chondroitin – 100% natural; no synthetics
Regional poultry, fish and eggs - Delivered fresh daily
Fresh, local fruits and vegetables – Delivered fresh daily
Low Glycemic formula – Contains very few carbohydrates producing a very low Glycemic load
Botanical inclusions – To mirror the instinct to forage for grasses and weeds
Variety and freshness of meat ingredients are unmatched by any other dry dog food
Regionally sourced from Canada's best
5 minutes to serve – Add warm water, stir, serve
For all breeds and life stages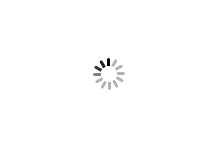 About Orjien Freeze-Dried Dog Food
Orijen Freeze-Dried Dog Food has a simple and strong vision to deliver the best and freshest ingredients gently freeze-dried so your dog will receive all the benefits of raw food! Orijen believes in creating a dog food that is biologically appropriate to nourish pets with their evolutionary adaptation to fresh meat and protein-rich diets. This includes whole-prey diets with ratios that mimic your dog's natural diet. With that said, Orijen creates this diet only with the best Canadian, regional ingredients delivered fresh at their door daily and then processed in their own award-winning kitchen. The ingredients are so fresh that they are 'fit for human consumption' and are all gently freeze-dried to lock in all the fresh, nutritious goodness to give the benefits of raw food.
About Orijen Tundra
The Orijen Tundra Freeze- Dried Dog Food features a gently freeze-dried formula made with 90% fresh, Ranch-Raised Venison, Ranch-Raised Elk, Ranch-Raised Bison, Cage-Free Quail, Cage-free Duck, and Steel-Head Trout, all of which are 100% natural, contain no synthetics, and are delivered fresh daily. This whole-prey ratio supplies a diet and nutrients that are biologically appropriate and replicates the natural diet of your dog. Being made of 90% meat and fresh fruits and vegetables produces an extremely low glycemic load. The last 10% of the ingredients includes fresh, local fruits, vegetables, and botanicals that are also delivered fresh daily. All this is gently freeze-dried to lock in all the nutrients and delicious flavours of the fresh ingredients to give your dog the benefits of raw food that he is sure to love!
Sizes
170g - Approximately 12 medallions per bag
454g - Approximately 30 medallions per bag
Guaranteed Analysis
| | | |
| --- | --- | --- |
| | | Reconstituted Analysis (Approximate) |
| Crude Protein (min): | 37% | 13% |
| Crude Fat (min): | 34% | 12% |
| Crude Fiber (max): | 5% | 2% |
| Moisture (max): | 4% | 65% |
| Calcium (min/max): | 1.70% | 0.60% |
| Phosphorus (min/max): | 1.40% | 0.50% |
| Omega-6 (min): | 3.00% | 1.10% |
| Omega-3 (min): | 1.00% | 0.40% |
| EPA (min): | 0.20% | 0.07% |
| DHA (min): | 0.20% | 0.07% |
| Glucosamine (min): | 300 mg/kg | 100 mg/kg |
| Chondroitin Sulfate (min): | 300 mg/kg | 100 mg/kg |

Feeding Instructions
Place Orijen medallions into a clean dish and break into quarters
Pour 1/4 cups (60mL) of warm water over each medallion. Water should be warm to touch, not hot
Stirring will speed rehydration time
Medallions will rehydrate in 3-5 minutes and are best served when soft throughout
FRESH AND REGIONAL INGREDIENTS
Venison (ground with bone)*, duck (ground with bone) *, Steelhead trout*, bison (ground with bone) *, elk (ground with bone) *, quail (ground with bone) *, duck liver*, duck heart*, spinach greens*, pea fiber, bison tripe*, elk liver*, elk heart*, elk kidney*, ground sunflower seeds, whole pumpkin*, Butternut squash*, Imperator carrots*, cranberries*, blueberries*, blackberries*, Red Delicious apples*, Bartlett pears*, Red Heart plums*, Tilton apricots*, brown kelp*, mixed tocopherols, chicory root*, dandelion root*, summer savory, peppermint leaf*, ginger root*.
* FRESH AND PRESERVATIVE-FREE
SUPPLEMENTS
Iron proteinate, zinc proteinate, manganese proteinate.