Nature's Miracle Green Leaf Stain & Odor Remover - Unscented
Special Price
$9.89
was
$10.99
Product has been added to cart
Environmentally friendly formula and packaging
Bottle made of 25% post-consumer resin
Unscented cleaner without harsh chemicals
Breaks down the odour, doesn't just mask it
Instantly eliminates odours
Available in 24 fl oz (709 ml) spray bottle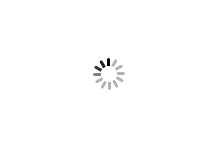 Nature's Miracle Green Leaf cleaners don't just carry the same guarantee of effectiveness as the brand's other cleaners, they are even more eco-friendly. Each formula contains plant-derived surfactants, making them natural and gentle to use in homes with pets and children. The bottles are also environmentally friendly as they are made up of 25% recycled resin, which ultimately reducing the amount of waste that ends up in our landfills.
The convenient Green Leaf Unscented Stain and Odor Remover Spray is very effective for eliminating messes and stains caused by pets, food, or other organic matter. It does not contain any harsh chemicals such as ammonia, chlorine, sulphates, or silicones and is safe to use on various fabrics, carpet, and upholstery. Net content: 709 mL (24 fl. oz.)
Directions for Use
For Use on Fabric and Carpet Stains & Odours
Before use, test surface for colour fastness by applying to hidden area.
Spray lightly and evenly onto fabric surfaces until slightly damp
For Use on Hard Surface Stains & Odours
Wipe as much of stain as possible, then thoroughly soak stain with Green Leaf product.
Wait 5-10 minutes and then wipe away stain with colour-safe cloth
While treated areas dry, keep pets away
For Use on Tough Stains
Use a stiff bristle brush. If stain is not completely removed, re-soak area and allow Green Leaf product to work for an hour then wipe stain with a colour-safe cloth.
For Use on Tough Odours
In carpets, apply enough to reach all odour-causing material. This may mean lifting carpet and applying directly to the pad and floor.
Wait one hour, then blot dry.
Allow treated area to air dry completely before expecting complete odour elimination.
Tips for Success
Always test surfaces to be treated for colour fastness by applying to a hidden area and wiping with a cloth. If colour is removed from the test area, do not use Nature's Miracle Green Leaf products on this surface.
Always use Nature's Miracle Green Leaf products at full strength for best results.
Nature's Miracle Green Leaf Spray Cleaners are not recommended for use on silks, leather, or suede.
Keep the product away from children and pets and do not allow pets onto the treated area until it is completely dried.
Plant Derived Surfactants, Stain Block Complex, Castor Oil Derived Odor Eliminator, Preservative, Fragrance.