Nature's Miracle Green Leaf Hydrogen Peroxide Carpet Shampoo
Special Price
$9.89
was
$10.99
Product has been added to cart
Effectively breaks down & eliminates tough stains and odours in carpet
Natural, eco-friendly ingredient list safe for use in homes
Bottle made of 25% post-consumer resin
Contains plant-based surfactants and no harsh chemicals
Available in 24 fl oz (709 ml) bottle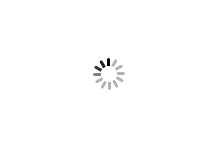 Nature's Miracle Green Leaf cleaners don't just carry the same guarantee of effectiveness as the brand's other cleaners, they are even more eco-friendly. Each formula contains plant-derived surfactants, making them natural and gentle to use in homes with pets and children. The bottles are also environmentally friendly as they are made up of 25% recycled resin, which ultimately reducing the amount of waste that ends up in our landfills.
The Green Leaf Hydrogen Peroxide Carpet Shampoo is a safe, eco-friendly way to break down and beat those difficult stains and odours embedded in your carpet and help prevent future stains. This formula produces minimal foam and is effective with even the most difficult of pet, food, and other organic messes. This carpet cleaner works naturally and does not contain any harsh chemicals such as ammonia, chlorine, sulphates, or silicones. Net content: 709 mL (24 fl. oz.)
Stain & Odor Removal:
Always shake well before using.
Wipe up as much of stain as possible then vacuum area thoroughly.
Clean carpet and upholstery following machine user's guide.
Tips for Effective Use of Green Leaf Hydrogen Peroxide Carpet Shampoo:
Test surfaces to be treated for color fastness. If color is removed from the test area, do not use on those surfaces.
Not recommended for use on silk.
Hydrogen Peroxide, Plant Derived Surfactants, Stain Block Complex, Preservative, Fragrance.