Nature's Miracle Green Leaf Air and Surface Odor Eliminator
Special Price
$9.89
was
$10.99
Product has been added to cart
Effective for eliminating unwanted odours on surface and in the air
Bottle made of 25% post-consumer resin
Contains plant-based surfactants and no harsh chemicals
Lightly scented with refreshing water lily
Available in 24 fl oz (709 ml) spray bottle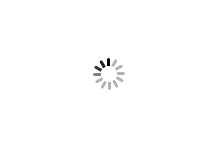 Nature's Miracle Green Leaf cleaners don't just carry the same guarantee of effectiveness as the brand's other cleaners, they are even more eco-friendly. Each formula contains plant-derived surfactants, making them natural and gentle to use in homes with pets and children. The bottles are also environmentally friendly as they are made up of 25% recycled resin, which ultimately reducing the amount of waste that ends up in our landfills.
The convenient Green Leaf Air and Surface Odor Eliminator Spray works great for eliminating, not just masking, foul odours in the house or workspace. The natural, environmentally friendly formula will gently, yet effectively combat unwanted odours on surface (i.e. fabrics, upholstery) and in the air and leave behind a subtle scent of fresh water lilies. This spray cleaner works naturally and does not contain any harsh chemicals such as ammonia, chlorine, sulphates, or silicones and is safe to use on various fabrics, carpet, and upholstery. Net content: 709 mL (24 fl. oz.)
Directions for Use
For Airborne Odours
Liberally spray into the air.
For Use on Fabric, Carpet, and Hard Surface Odours
Before use, test surface for colour fastness by applying to hidden area.
Spray lightly and evenly onto surfaces until slightly damp
Wipe excess with cloth
Tips for Success
Always test surfaces to be treated for colour fastness by applying to a hidden area and wiping with a cloth. If colour is removed from the test area, do not use Nature's Miracle Green Leaf products on this surface.
Always use Nature's Miracle Green Leaf products at full strength for best results.
Nature's Miracle Green Leaf Spray Cleaners are not recommended for use on silks, leather, or suede.
Keep the product away from children and pets and do not allow pets onto the treated area until it is completely dried.
Plant Derived Odour Eliminator, Preservative, Fragrance.