Catit Silica Power Mix Cat Litter 6.8 kg (15 lb.)
by Catit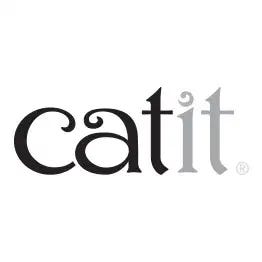 Product has been added to cart
No scooping
No mess
100% silica crystals lock in odours on contact
Lavender fragrance
Safe and non-toxic
Suitable for all cats
Catit Silica Power Mix Cat Litter is made from lavender-scented, silica crystals.
Moisture and odour are locked in on contact and dried up by millions of micro pores in the silica. Silica Power Mix doesn't clump, so there's no need to scoop urine clumps or top the litter up. This litter is essentially scoop-free.
The silica crystals absorb all the moisture from cat urine and feces, then evaporates, keeping your house odour-free. Silica Power Mix produces much less dust and drastically reduces the mess, compared to traditional clay litters.
The shape and texture of the crystals won't likely stick to your cat's paws, preventing tracking of litter from the box. This is ideal for long-haired cats, kittens, and cats recovering from surgery, as the litter won't clump or stick to their paws or fur.
Silica Power Mix litter biodegrades and eventually turns into sand.
Net weight: 6.8 kg (15 lbs)
A 6.8 kg (15 lb bag) will last up to 4 months for single cat households
Catit Silica Power Mix Cat Litter Instructions
1. Fill your regular litter pan with 3.8 to 5 cm (1.5" to 2") of Catit Silica Power Mix Cat Litter. A liner is not required.
2. Stir the contents in your litter box from time to time to further activate the absorption capabilities of Silica Power Mix.
3. If you have a hooded litter pan, remove the cover occasionally to help facilitate the evaporation process.
4. There are no urine clumps to remove, but it is recommended to scoop out dried feces regularly.
5. discard the entire litter after about 1 month, or when it becomes excessively soiled, and replace with new Silica Power Mix.
6. Always dispose cat litter in a trash receptacle. Do NOT Flush litter or waste down the toilet or any waste system.
7. Silica Power Mix Cat Litter works best in cool, dry and well ventilated areas.
8. If your cat doesn't adjust to using Silica Power Mix right away, try blending in some of the old litter. Gradually reduce the quantity of the old litter until your cat becomes is used to the new litter.
9. You may hear a soft popping or hissing sound emitted when liquids are absorbed by Silica Power Mix. This is normal and harmless for this type of litter.
Warnings:
Always wash hands after handling, preparing or cleaning a litter box.
If your are pregnant, nursing or have a suppressed immune systems; be aware of a parasite sometimes present in cat feces that may cause toxoplasmosis.
It's recommended that pregnant or nursing women should avoid cleaning or handling litter or litter boxes.
Consult your Doctor for more details.
100% Activated Silica Crystals, Lavender scented