Catit Jumbo Hooded Cat Pan - Warm Gray
by Catit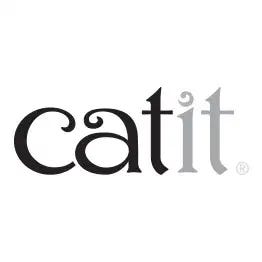 Product has been added to cart
Ideal for large cats or for multi-cat households
Built-in bag anchor to keep the bag open and frees hand for scooping
Carbon impregnated filter traps and removes litter box odours
Large hood lifts up for easy access to clean
Taupe accent colour with warm grey top
Dimensions: 57 cm x 46 cm x 43 cm (22.4" x 18.3" x 17")
Door Opening: 26.5cm H x 24.5cm W (10.4" x 9.6")
Includes 1 carbon filter
Catit Jumbo Hooded Cat Pan provides a private litter box that allows easy access for mess-free cleaning while eliminating odours. Your cat will have provacy and the letter stays inside the pan. The large hood lifts up for easy access cleaning, while the built-in bag anchor keeps the bag open and frees your hand for scooping. The carbon impregnated filter very effectively traps and removes litter box odors.
Replacement carbon filters are sold separately. The Catit Jumbo Hooded Cat Pan is ideal for multi-cat households.
Colour: Warm Gray (top and base), and warm gray accent colour. With removable clear door and replaceable carbon filter.
Colour: Warm Gray (top and base), and warm gray accent colour. With removable clear door and replaceable carbon filter.

Dimensions (pan): 57cm L x 46cm H x 43cm W (22.4in x 18.3in x 17in).

Dimensions (door opening): 26.5cm H x 24.5cm W (10.4in x 9.6in)