Coastal Turbo Tail Catnip Belly Mouse Cat Toy
by Coastal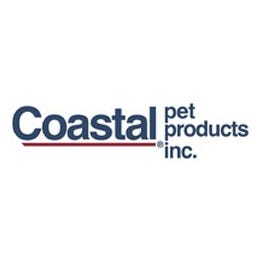 List Price:
$11.99
Our Price:
$10.99
You Save:
$1.00 (8%)
Product has been added to cart
Plush mouse with swizzle tail cat toy
Premium catnip pouch includes and fits inside the toy
Crinkle sound
Great for cats who love to pounce, bat, and catch
North American-grown catnip
Available in one size and colour
The Coastal Turbo Tail Catnip Belly Mouse Cat Toy is perfect for cats who love catnip and pouncing on their toys. The plush mouse is soft and makes a crinkle sound, and the swizzle tail is long and fuzzy. This product also includes a North American-grown premium catnip pouch that fits inside the toy.
Available in one size and colour and is approximately 11" in length. Please see the specifications tab for more information. 
Dimensions
This product is approx 11" in length.
Caution
Please supervise your cat when they are playing with this toy. If this toy becomes damaged, please discard it immediately. This is not a children's toy. Please keep out of reach of children and other animals.