Ruffwear Gnawt-A-Rock
by Ruffwear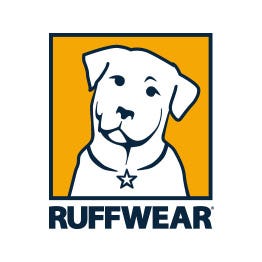 Product has been added to cart
Cooling lava rock inspired rubber dog toy
Made from natural latex rubber
Unique shape gives the toy an erratic bounce and helps massage dog's gums
Inner chamber can hold small sized training treats or kibble - easy to open and load
Promotes interactive play and reward
Ideal for fetching and treat dispensing
Suitable for medium to large sized dog breeds
Available in one size and in three different colours
Ruffwear Gnawt-A-Rock is a rubber dog toy insired by the formations of the natural volcanic glass found in the Pacific Northwest volcanoes. This toy is designed to be a durable toy that promotes interactive play and reward. Made from natural latex rubber with a unique surface that helps massage the gums, this toy keeps your dog on its toes with its erratic and unpredictable bounce. Inside the toy is an inner chamber to hold small training treats or kibble. This toy is easy to open for placement of treats or kibble, simply squeeze the centre to open the slit in the toy and throw the treats in and enjoy watching your dog playfully retrieve the treats or kibble.
Gnawt-A-Rock is suitable for medium to large sized dogs, for gentle to moderate playtime and is only available in one size and in three different colours; Please see the specifications tab for more information. 
Product Measurements
11.5 cm (4.5") Diameter
Washing Instructions
Place on top rack if you choose to wash toy by the dishwasher. If not, then handwash product with dish soap and allow it to air dry. 
Caution
Please supervise your dog with this toy at all times. If any damage to the product starts to appear, please remove the toy immediately.