KONG Scrattles Café Toy
by KONG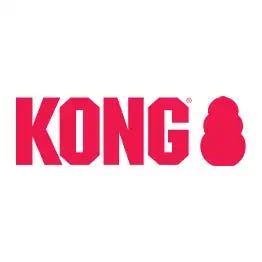 Product has been added to cart
Single café-themed cat toy
Features KONG's North American Premium Catnip
Each toy includes a rattle - Extends playtime
Perfect for cats who enjoy batting, pouncing, and catching
6 different toys available - Please allow us to select the perfect toy for your cat
What's better than going to a café with your bestie to enjoy a hot beverage and brunch? Enjoying it at home! While you cozy up with your morning coffee and breakfast your cat too with KONG Scrattles Café Toy. Each toy features KONG's North American Premium Catnip and a rattle to extend playtime and keep your cat engaged! These toys are lightweight and made of plush material, making them perfect for your cat to bat, pounce on, and capture.
Sold as a single toy. There are six different toys available, please allow us to select the perfect toy for your cat! 
Dimensions 
Each toy in Scrattles Café varies slightly in its dimensions. The average length of each toy is approximately 9 cm (3.5"), and the average width is about 7.6 cm (3.0"). 
Caution 
Please supervise your cat with this toy at all times. If any damage to the product starts to appear, please remove the toy immediately.