KONG Refillables Crab
by KONG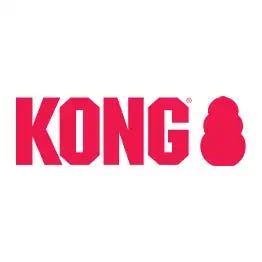 List Price:
$11.49
Our Price:
$9.49
You Save:
$2.00 (17%)
Product has been added to cart
Crab-shaped cat toy - With KONG's Premium North American Catnip
Re-closable pouch to refill catnip
Eye-catching and has various materials for extended enjoyment
Perfect for cats who love to bat, catch and pounce 
Available only in one size
KONG Refillables Crab is a cute and fun crab-shaped toy for your cat. This toy is made of various materials (plush, felt, shiny, and elastic) affording many ways to play. KONG Refillables Crab also includes KONG's Premium North American Catnip that can be easily added to the toy. Your cat will love to bat, pounce, and catch this toy!
This toy is appropriate for cats of all life stages. It is available in only one size 15.2 x 8.9 cm (6.0 x 3.5")
Instructions for Refreshing Kong Refillable Catnip Toy:
Pull open the hidden inner flaps on the outside of the Kong Cat Toy
Pour in or replace Catnip
Tuck the inner flaps back in and press together to seal
More Catnip Tips:
Catnip is a natural herb, that's non-addicting and encourages play and stimulation to about 70% of cats.
Store the Catnip vile in the freezer to keep it fresh.
Add additional fresh catnip when the catnip scent starts to fade.
To wash the Refillable Beaver, remove the catnip and machine wash the plush covering.
Dimensions
Length: 15.2 cm (6.0")
Height: 8.9 cm (3.5")
Caution
Please supervise your cat with this toy at all times. If any damage to the product starts to appear, please remove the toy immediately.