Catit Senses 2.0 Cat Grass Kit - 3-pack
by Catit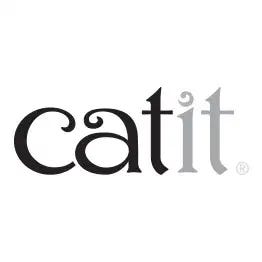 List Price:
$14.99
Our Price:
$13.99
You Save:
$1.00 (7%)
Product has been added to cart
Grass seeds & vermiculite for Catit Senses 2.0 Grass Planter
Cat grass is an excellent natural source of fibre
Helps reduce hairball production
Safe & natural alternative to houseplants
Greater quantity than old design - 0.5 L/pack in old, 0.7/pack in new
3 packs of grass seeds, 3 packs of vermiculite
The Catit Senses 2.0 Cat Grass Kit is intended to be used with the Catit Senses 2.0 Grass Planter. Cat grass provides an excellent source of natural fibre to promote optimal digestion and reduce hairball production.
The 2.0 kit uses vermiculite rather than potting soil in order to produce less mess and keep your hands clean while planting. In order to maintain freshness, the grass seeds and vermiculite are kept in individual packages and are sold separately from the Catit Senses 2.0 Grass Planter.
Eack Cat Grass Kit contains 3 packages of grass seeds (0.7L each) and 3 packages of vermiculite.