LitterLocker LitterBox with Scoop
by LitterLocker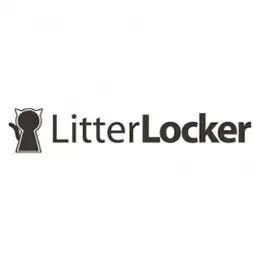 List Price:
$34.49
Our Price:
$33.99
You Save:
$0.50 (1%)
Product has been added to cart
High rise, domeless litter box design
Designed as a functional litter box that is easy to clean
Uses a glossy, flexible plastic with round edges and built-in sprout - easy to pour
Integrated side handles 
Same dimensions as common litter box designs
Available only in one size, litter scoop included
Made in Canada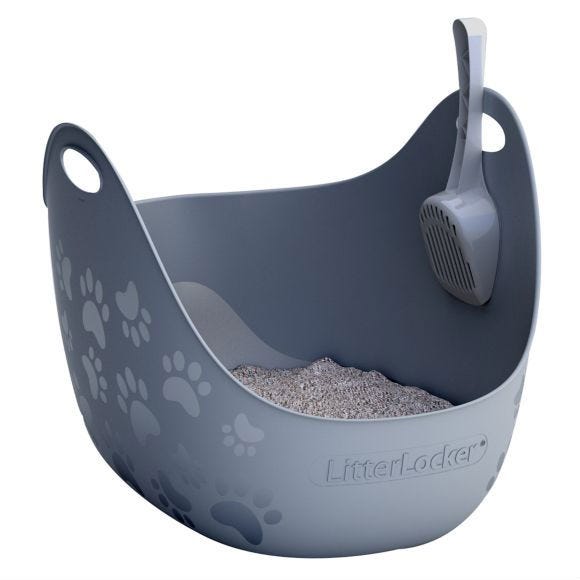 The LitterLocker LitterBox with Scoop is a high-rise, domeless litter box designed not only as a functional litter box but also to make litter box cleaning easy. The Litter Locker Litter Box is designed with built-in high-rise walls and domeless and round edges that allow the litter box to be moved without hassle, keep litter that your cat is kicking inside and allow your cat to see his surroundings. The Litter Locker Box is great for cats who need to make sure their surrounding is safe before, during and after using the litter.
Full litter box cleaning is easy with this litter box thanks to the built-in handles, glossy bottom and built in-sprout. Just lift, and tilt the sprout toward the garbage bag, and the litter will slide out. The glossy base prevents litter from sticking and makes wiping the inside a breeze. 
LitterLocker Litterbox comes with a litter scoop and is available only in one size. Please see the specifications for more details; Made in Canada.
Litter Locker Litter Box Dimensions
56.6x44.7x40 cm (22.3x17.6x16")