Catit Stainless Steel Flower Fountain
by Catit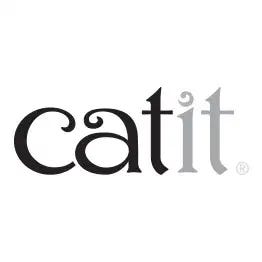 Product has been added to cart
Encourages cats to drink more water
Three water flow options for picky cats
LED feature nightlight and water level indicator
Provides fresh, pure drinking water
Ergonomic design for easy drinking
Reduces the risk of kidney & UT complications
Holds up to 3 L of water
Replacement filters sold separately
The Catit Stainless Steel Flower Fountain is the ideal drinking fountain for cats that are picky about drinking. This fountain will provide a fresh, pure water supply at the flow type of your cat's preference. There are three options - gentle flow, bubbling top, and gentle stream. To change between the flow types, remove or replace the flower and middle piece on the top.
Because animals are attracted to the sound of running water, this fountain will encourage your cat to drink more water and stay hydrated. This way, she will have a reduced risk of kidney and urinary tract complications. They are ergonomically designed for a comfortable drinking posture for most cats and small dogs.
The filter included with this fountain softens tap water by removing excess chemicals and filters out debris, such as food and hair. Located on the fountain's side is a water level indicator to let you know when it is time to fill the fountain and a LED nightlight so you and your cat can see where it is in the dark. There is a short wall around the fountain's top to keep the water from spilling out onto the floor. It holds up to 3 L (100 fl oz.), is powered by a small 3.5W electric pump, and can easily be disassembled to wash by hand; the stainless steel top is dishwasher safe. Available only in one size, 17.7 cm (7") in diameter.