Zoo Med Mini Combo Deep Dome Lamp Fixture
Product has been added to cart
Zoo Med Mini Combo Deep Dome Lamp

combines

2 light fixtures in one

for maximum convenience.
Features:
Compact size

fits neatly on the top screen cover of most terrariums

Can accommodate

either compact fluorescent bulbs or incandescent bulbs



Polished aluminum dome

increases light and UV output up to 30%

Dual ceramic sockets

for use with heat or UV bulbs up to 100 watts (each socket).

Deep dome extends beyond the face of the bulb, preventing the bulb from "sticking out"

2x5.5" domes with

independent on/off switches

,

so the fixture can conveniently be set with one side for daytime, and the other for night heat and/or light needs

1 year warranty

Bulbs sold separately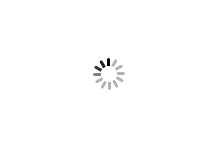 Do Your Research
All bulbs are not created equal. Do the research on your particular reptile or amphibian to get the right lighting for optimal health and growth. The wrong lighting can be fatal.