Wholistic Pet Canine Complete Joint Mobility
Product has been added to cart
Contains an ideal blend of certified organic, human-grade ingredients
Supports the health and longevity of your dog
Source of powerful antioxidants and all 21 amino acids
Supports a healthy immune system and helps control allergies
Free of all bovine material, yeast, dairy, egg, gluten, corn, soy or wheat, sugar, starch, salt, artificial preservatives, artificial color, flavors, fragrance, or any other type of filler
Added ingredients are especially important in older dogs, working dogs or large breed dogs who are subject to joint stress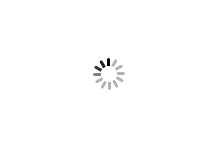 About Wholistic Pet Canine Complete Joint Mobility
As your pets grow older, it becomes more important than ever that they maintain their health and well-being. Stiff joints might be the first sign that your pet is showing his age. Wholistic Canine Complete Joint Mobility is an all-in-one, organic, super-premium joint support supplement that provides concentrated joint and cartilage protection and support—all in one tasty, easy-to-feed formula that dogs just love! Made with only the highest quality of certified organic ingredients, Wholistic Canine Complete Joint Mobility is based on a unique blend of pure, premium ingredients including:
Shark cartilage—unique angiogenesis-inhibiting properties.
Glucosamine—a natural building block of cartilage that is used in the rebuilding process of cartilage
MSM—helps maintain normal, healthy connective tissue in joints; helps control symptoms of joint discomfort
Patented Ester C—the most effective, Body–Ready form of Vitamin C; a powerful antioxidant.
Digest All Plus Enzyme Complex—aids in maintaining normal, healthy joint function.
Guaranteed Analysis
Active Ingredients Per Scoop*
Shark Cartilage
1000 mg
Glucosamine HCL (shell fish)
825 mg
MSM (methylsufonylmethane)
750 mg
Bee Pollen Complex (Bee Pollen, Spirulina)
445 mg
Calcium Ascorbate (Ester C, chelated calcium ascorbate)
360 mg
Proprietary Enzyme Complex (Amylase, B. longum, Bromelain, Cellulase, Lactase, L. acidophilus, Lipase, Maltase, Proteases, Invertase)
464,640 units, 1.25 billion CFUs
Inactive Ingredients
Organic kelp, hydrolyzed white fish, Organic flax seed, Organic garlic, Lecithin
*1 scoop = 1 Tablespoon
Directions for Use
Dogs 2-30 lbs.................................1 tablespoon
Dogs 31-60 lbs.....................1 1/2 tablespoons
Dogs 61 lbs and over.................2 tablespoons

Mix in your pet's regular food. Daily amount may be divided amongst feedings. Amount can be adjusted according to individual dog's needs.
Organic Kelp, Organic stabilized flaxseed, Whole Fish Protein, Calcium ascorbate, Organic garlic, Lecithin, Digest-All Plus™, Glucosamine, Shark Cartilage, MSM, Organic Spirulina, Organic Bee Pollen