Walk Right! Padded Front Dog Harness, Black
Product has been added to cart
Easy to fit
Step in harness
Easy to use
Front and Back leash clips for training
Chest Pad for maximum comfort
Very secure and comfortable harness
Available in small, medium and large harness sizes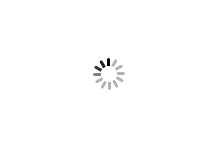 The Walk Right! Black Padded Front Dog Harness is a special dog harness designed to prevent your dog from pulling and straining.
Nobody enjoys when their dog pulls them for a walk. The Walk Right! Padded Front Harness helps train your dog to walk correctly so you can enjoy taking your dog for a walk.
The padded front harness fits easy. Your dog can just step in and you're ready to walk. The padded chest is very comfortable and secure, so you don't have to worry about your dog breaking away, or being awkward.
With a leash connection in the front and back, you'll have the comfortable training and walking option that you prefer. The connection in the front, guides your dog by the chest and keeps his attention on the walker. This extra attention keeps your dog from continuously pulling forward and doesn't cause any additional neck strain.
Once your dog is walking correctly, you can move the leash to the rear connection. If they start to pull again, it's easy to switch the connection back to the front of the harness. As you are training your dog to walk with the Walk Right! Harness, alway provide positive reinforcement and praise them when they are doing a good job.
Enjoy taking your dog for walks again with the Walk Right! Padded Front Harness.
Also Available in Pink.
Black (also available in Pink)
| | |
| --- | --- |
| Harness Size | Dog Girth Size |
| Small | 40-61 cm (16"-24") |
| Medium | 51-76 cm (20"-30") |
| Large | 66-96.5 cm (26"-38") |
Cleaning Instructions:
Hand wash
Spot clean
Line dry
Warning:
Do Not use this harness as a tie out