Vesper V-Line Cat Furniture - V-Lounge
Product has been added to cart
Futuristic, stylish lounging area for cats and small dogs
Soft memory foam cushion covered in faux fur

Made of beautiful poplar wood with walnut finish
Measures 64 cm x 50 cm x 16.5 cm (25" x 20" x 6.5")
No assembly required.
Available in walnut finish only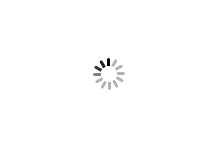 The Vesper V-Line Cat Furniture - V-Lounge is a comfortable, elevated bed for the classy cat or small dog in your life. This bed is made of beautiful poplar wood with a nice walnut veneer that will give just the right finishing touch to any room in your home.
The faux fur cushion on top is made with a soft memory foam material that makes it feel cozy. It attaches with Velcro strips.
The V-Lounge measures 64 cm x 50 cm x 16.5 cm (25" x 20" x 6.5"). Suitable for cats and small dogs. No assembly required. Available in walnut finish only.