List Price:
$1,129.99
Our Price:
$663.99
You Save:
$466.00 (41%)
Product has been added to cart
Maximum Flow Rate: 6900 GPH
Max Head Height: 35ft
Low, horizontal profile - ensures the motor is fully submerged for proper cooling
Large 1.5" intake handles bigger solids and reduces maintenance
Easy installation - horizontal design lends itself to fit nicely in many filters
Direct Drive Motor Technology - superior flow rates at high head heights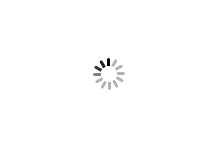 About Tsurumi PL Pond Pumps
Tsurumi Pumps are professional grade, submersible pond pumps, world-renowned for their quality, reliability, and superior performance. Its 1.5" intake lends itself to handle larger solids and debris reducing overall maintenance of your pond. The horizontal profile ensures the motor is fully submerged for proper cooling and allows it to be fitted nicely into many filters. However, it is the Direct Drive motor technology that truly sets apart this pump from others. In a Direct Drive motor, the impeller is connected directly to the motor giving more power to the impeller to handle greater back pressure, resulting in greater flow rates and head heights.
The Tsurumi PL series, specifically, is hydraulically engineered for lower dynamic head ranges on water feature applications for it to perform in its ideal operating range, which will reduce vibration and wear-and-tear on the pump. In the end, this pump is ultimately designed for superior performance and durability, making it an ideal choice for the discriminating pond owner.

Specifications
Tsurumi 9PL
Max Flow Rate:
6900 US GPH
Max Head Height:
35 ft
Unit Weight:
22.7 lb
Motor Type:
Direct Drive
Pump Discharge Diameter:
2" Female
Voltage:
120V
Frequency:
60 Hz
Amperage:
8.7A
Wattage:
987 W
Power Cord Length:
20 ft
Monthly Operating Cost*:
$71.06
Reorder Number:
29977
Warranty

2 Year Limited Manufacturer

*Monthly operating costs are calculated based on 10 cents per kilowatt hour.