True Raw Choice Diatomaceous Earth
List Price:
$12.99
Starting From:
$11.99
You Save:
$1.00 (8%)
Product has been added to cart
Made in Canada
Mechanically destroys parasites rather than chemically
Prevents and treats internal and external parasites (i.e. mites, ticks, fleas, worms)
Controls worms and internal parasites without chemicals
Is a rich source of minerals
Safe, natural supplement for use in pets and humans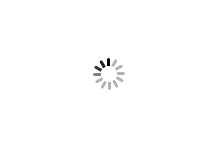 True Raw Choice Diatomaceous Earth is a fine sand that consists of the fossilized remains of microscopic algae called diatoms. This completely safe, natural supplement is used to help prevent and treat fleas, ticks, worms, and a host of other parasites that exist both internally and externally.
In order to deal with external parasites (i.e. mites, ticks, fleas, and lice), you can gently rub the supplement into your pet's fur or directly onto both sides of the ears to treat ear mites. For internal parasites (i.e. worms), Diatomaceous Earth can be included in your pet's daily diet at a 2% ratio (see dosage information under Specifications tab). It is reported to be an effective dewormer and it can help reduce various veterinary bills in the long-run because of the many health benefits that it has for your pets. It can also be sprinkled directly on a pet's living area or in a litter box to prevent excess moisture and odours as well as prevent parasites from breeding there
Diatomaceous Earth is a safe, organic solution and prevention method that can be used not only by pets, but also by humans. It can have many great health benefits in humans, including a decrease in blood pressure, joint inflammation, and cholesterol as well as lowered risk of urinary tract infections and improvement of the condition of hair, nails, and teeth.
Feeding Instructions
| | |
| --- | --- |
| Kittens | 1/4 tsp. |
| Large cats | 1 tsp. |
| Mini dogs | 1/2 tsp. |
| Dogs under 50 lbs | 1 tsp. |
| Dogs 50 - 100 lbs | 1Tbsp. |
| Dogs 100 lbs+ | 1 -2 Tbsp. |
Diatomaceous Earth can be administered daily on skin and coat or directly onto food. It may also be sprinkled around living quarters and in litter boxes for relief against fleas and ticks.
Caution: Supplement is a fine powder that should not be inhaled. Dust may cause irritation to eyes and respiratory system.