True Raw Choice Colloidal Silver Supplement
Product has been added to cart
Made in Canada
Mechanically destroys parasites rather than chemically
Prevents and treats internal and external parasites (i.e. mites, ticks, fleas, worms)
Controls worms and internal parasites without chemicals
Is a rich source of minerals
Safe, natural supplement for use in pets and humans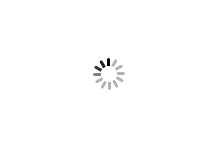 True Raw Choice Colloidal Silver Supplement is an effective treatment and prevention tool for over 650 disease-causing organisms that are found in both pets and humans. It directly affects and eliminates bacteria, viruses, and fungi without causing harm to healthy cells.
Use in pets not only treats bacterial and viral infections, but also ear and skin conditions, burns, inflammation, wounds, eye infections, and fevers. Additionally, colloidal silver may also be used to treat yeast infections, digestive disorders, parasites, and imbalances in the thyroid and lymphatic system. It can be administered orally or topically. See details under Specifications tab for directions on how to use this supplement.
Available in a variety of styles - spray bottle (250 mL), cap option (250 mL and 1 L), and dropper (125 mL - ideal for treating eye and ear infections).
Recommended daily dose:
For Oral Use: ¼ tsp. to 1 tsp. 2 - 3 times daily. If using for an active infection, it can be used for up to 10 consecutive days. If infection is resistant to other antibiotics, it is safe to triple the initial first dose and then decrease to maintenance dose (previously stated).
For Topical Use: Clean the affected area thoroughly with Colloidal Silver. If it is a fungal infection (i.e. ringworm or athlete's foot), spray or soak affected area in Colloidal Silver 3 - 4 times daily. It can also be taken orally 3 - 4 times daily to force the fungal infection out of the body.
Colloidal Silver