True Raw Choice Rabbit Ears
Starting from:
$11.99
You Save:
$1.20 (10%)
Product has been added to cart
Made in Canada
100% natural Ontario rabbit ears
Natural source of chondroitin - promotes joint and bone health
Dehydrated naturally, without preservatives, hormones, additives, or fillers
Grain-free
High in fibre - cleans digestive tract
Available in 60 g or 1 lb. bulk case (120 pieces)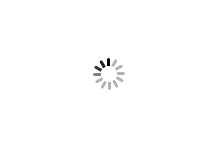 True Raw Choice's Rabbit Ears are a healthy, flavourful snack that can be used for training or just as a tasty treat. Rabbit ears are crunchy and full of cartilage, which provides a safe, natural source of chondroitin to promote good joint health.
The rabbit ears are still covered in fur, which adds extra fibre to clean your dog's digestive tract. Each rabbit ear is dehydrated without using any preservatives, additives, fillers, or hormones. As a result, True Raw Choice is able to lock in as much of the natural flavour and nutrient content of the rabbit ears as possible. Sourced in Ontario and made in Canada. Approximately 7.6 - 8.9 cm (3 - 3.5") in length. Bulk option available (120 pieces)