True Raw Choice Duck Wings
Starting from:
$8.99
You Save:
$1.80 (20%)
Product has been added to cart
Made in Canada
100% natural, dehydrated Ontario duck wings
Dehydrated without the use of preservatives
Grain-free
Promotes good oral health
Natural source of chondroitin
No hormones, additives, or fillers
Available in 110 g and in a 4L container (60 pieces)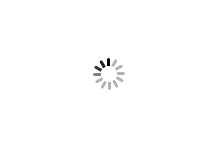 True Raw Choice's Duck Wings are not only delicious but healthy, too. Duck is a great alternative protein for dogs with sensitivities or allergies to commonly-used protein sources, such as beef or chicken. The chewy texture gently cleans the teeth and gums and, in turn, promotes improved oral health. Duck wings are also a natural source of chondroitin, which is used to prevent and treat inflammation and pain in the joints.
True Raw Choice locks in as much of the natural flavour and nutrient content of the Ontario duck wings as possible through the natural dehydration process and they do not use additives, fillers, or hormones. Approximately 10.8 - 11.4 cm (4.25 - 4.5") in length. Sourced and made in Canada. Available in 110 g (3.9 oz) and a 4 L container (60 pieces).